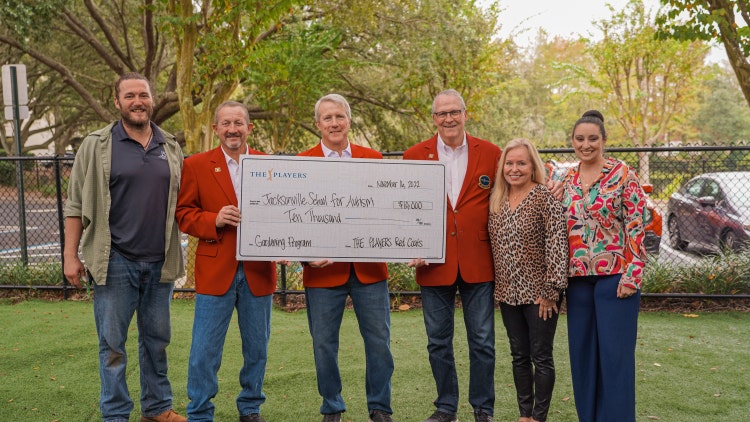 THE PLAYERS Championship launches 2023 Red Coats' grant program
Applications accepted from June 28-August 5; grant awards range from $2,500 to $15,000
PONTE VEDRA BEACH, Fla. – THE PLAYERS Championship is seeking applicants for its annual Red Coats' community grant program, which awards funding to eligible nonprofits in Baker, Clay, Duval, Nassau and St. Johns counties.
The Red Coats are a group of civic and corporate leaders who oversee and manage the tournament's volunteer efforts and are committed to improving the quality of life in the five-county area. Their grants are awarded to organizations that promote youth services, education, character development, health, wellness and sports and military support; grant awards range from $2,500 to $15,000.
"We're thrilled to support the work of grantees across Northeast Florida as they inspire positive change here in our communities. It is our honor to provide funding to these deserving organizations," said Kevin Robbins, Captain of the Red Coats.
Red Coats' Grants Overview
Application timeline: Wednesday, June 28 to Friday, August 4, at 11:59 p.m. EST
THE PLAYERS 2024 will be held March 12-17.  More information about THE PLAYERS' charitable efforts can be found at THEPLAYERS.com/community.
For more information on THE PLAYERS Championship, please visit THEPLAYERS.com. Fans are encouraged to follow THE PLAYERS on Facebook, Twitter and Instagram for tournament updates.