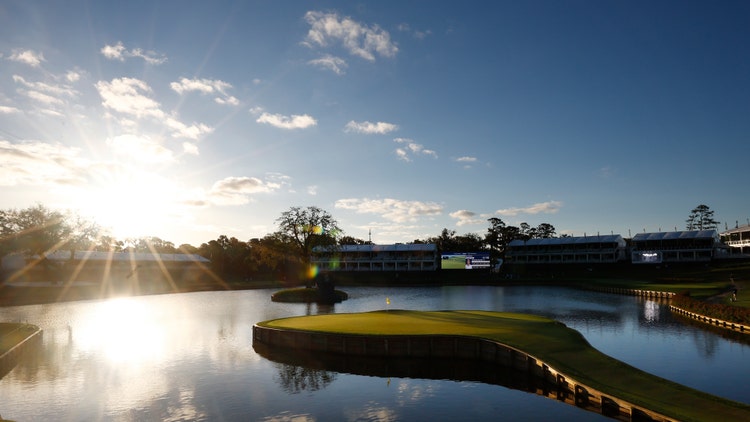 Hearts 4 Minds Foundation: The Legacy of Alex Newman
Written by Doug Milne, PGA TOUR
With May serving as Mental Health Awareness Month, the following story chronicles the on-going journey of a Jacksonville couple who, through what could have been the preventable loss of a son, have been on a long road devoted to helping individuals and families mitigating mental health issues.
The biggest takeaways Sheryl and Todd Johnson found when attempting to help her son, Alex, mitigate his anxiety and depression were the lack of information, resources and – as a result – a society too quick to stigmatize those living with mental health issues. Through the Foundation they created, Hearts 4 Minds, individuals and families are finding life-saving assistance more so than life-threatening alienation.
Hearts 4 Minds is an organization supported by THE PLAYERS Championship.
In virtually every culture on earth, the dragonfly is symbolic of transformation, adaptability and self-awareness. It also represents growth by way of an understanding of life's deeper meaning.
For Sheryl and Todd Johnson, the dragonfly also symbolizes hope and, above all else, help.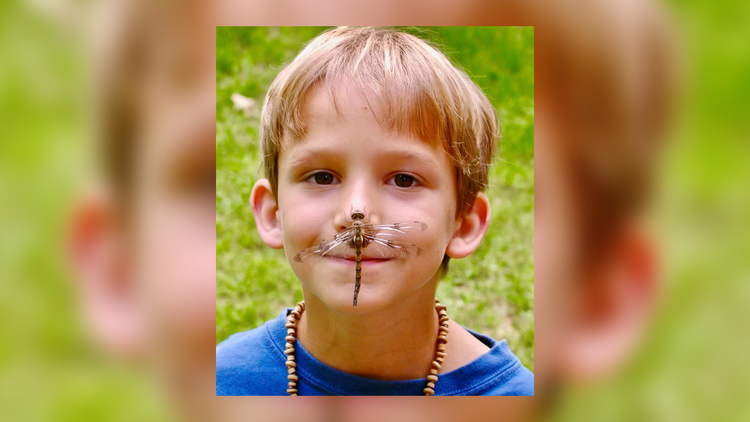 Not only did the forces of the universe help unite them for one another, but it can be argued with relative ease that they were brought together for the benefit of others, as well.
Born in Livingston, New Jersey in 1965, Sheryl made her mark in quite a few spots on the map before settling for good in Jacksonville.
Wanting to do something "completely different," Sheryl ended up at McGill University in Montreal, where she focused on Economics and Finance. In 1990, the go-getter graduated with a law degree from Rutgers University.
"I always thought I wanted to be a lawyer," Sheryl laughed. "I just always thought it was cool. Maybe I got it from a tv show. But, I always thought I would do it. And, I did do it."
Out of law school, she practiced law in New York City for several years before leaving the Big Apple for Apple Valley, Minnesota. Eleven devoted work years later, in 2007, Sheryl relocated to Jacksonville with Fidelity National Financial.
That position would prove pivotal both professionally and personally.
Todd was born in Jacksonville, also in 1965. Following elementary school at Hyde Park, he graduated from The Bolles School and then the University of Florida in 1987.
"I really didn't know what I wanted to do after graduating, so I took a year off and went to Colorado to work as a ski lift operator," Todd said.
During that time, Todd remained diligent applying to law schools. Duke University would become the school of choice. After graduating from Duke in 1991 (with an MBA in tow), he returned home to Jacksonville, where he worked as a partner with a local firm for, like Sheryl, 11 years. In 2002, Todd went out on his own with a friend, but "failed spectacularly."
A short time later, Todd joined the in-house counsel at Fidelity National Financial, which is where he met the woman with whom he'd become one.
"We have friends who would probably argue that we were dating before we even knew we were dating," Sheryl said. "Honestly, for years, we just worked incredibly well together. Sometimes, you just meet someone and immediately feel that connection."
Part of what kept them interested in one another, perhaps, Sheryl explained that she and Todd never approached problems the same way.
"I guess we just worked so well together that he eventually wore me down," she laughed. "It's always a delicate thing when people who date also work together. So, it didn't really take until we were both no longer with the company. But, since we'd been working together by that point for upwards of 10 years, we had a pretty strong foundation."
"Once we did leave the company, we remained friends, but realized that maybe there was more there than we both initially thought," Todd said, who moved to general counsel for Acosta in 2014.
On June 4, 2016, "more than initially thought" morphed into marriage. Each brought two kids from previous marriages to the new family unit: Craig and Matt from Todd and Carey and Alex (girl and boy, respectively) from Sheryl.
Born on August 19, 1994, Alex came first into the world of the four kids. Early in high school, he would be diagnosed with anxiety and depression.
"He was a super-bright kid, incredibly sweet and relatively introverted," Sheryl said. "When his academic performance started to drop, it was unusual given how bright he was."
Fully committed to getting Alex back on track, they got him the help he seemingly needed. As he had been bullied, Sheryl removed him from school to take classes virtually from home. Outside of school, Alex had a number of activities he was involved with, including a motor cross and dirt bike club.
Following high school graduation and seemingly back on track, Alex headed to University of Georgia to begin his college experience.
"He enjoyed more than two great years there, which was wonderful," said Sheryl. "It was a sigh of relief, it felt like things were back under control. He was doing well."
"I'm in trouble and you better come up here."
Those were the words Alex called to say to his mother one day during the second semester of his junior year.
"I drove up and he was, in fact, in pretty bad shape," Sheryl recalled. "It was obvious that he had not been eating very well. We withdrew him from school, brought him home and got him connected with therapy and help."
Sheryl and Todd struggled with the decision of whether or not to let him return to Athens in the fall.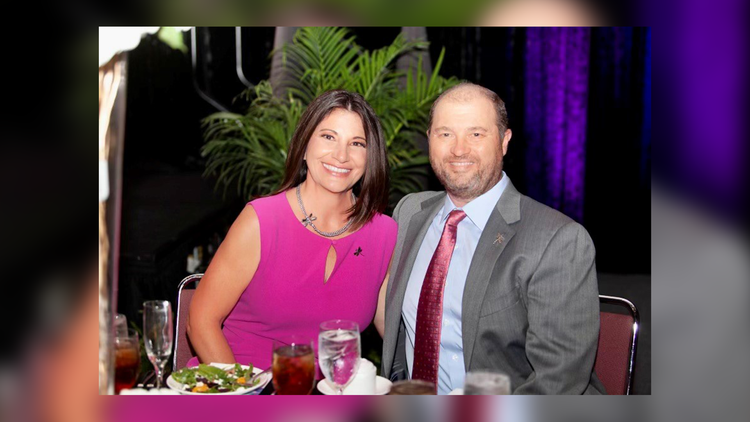 "He was adamant that not finishing school would come to define his character," Sheryl said. "So, to help combat his notion that he would be a loser who couldn't finish, we felt like it was an important thing to let him go back and resume school. He wanted to go back, so we let him."
That year produced mixed results, but Sheryl's position was that he was still trying to get back on his feet.
Since he was no longer a minor at that point, Sheryl and Todd were removed from a lot of his care and even information about his progress. They were forced to rely on him to be up front with that progress.
In August of 2016, Alex and his best friend came home where, out of nowhere, Alex suffered a seizure. At the hospital, among the tests doctors ran was a drug panel. Alex was clean.
Upon his recovery, the Georgia Bulldog returned to school.
"It didn't work out at all," Sheryl said. "By December of 2016, we withdrew him from school and brought him home. We told him we would help him figure things out and find something for him in the interim."
Simply, they needed to figure out what was going on with Alex and help put the pieces back together. The best way for all involved to do that was to have him home.
"The good thing was that he was willing to accept help," Sheryl said. "He did not want to feel the way he felt."
Though he would never experience another seizure, Alex was eventually diagnosed with epilepsy. Eventually, a frustrated Alex would begin to feel as though his parents had disrupted a part of his life. There were efforts to help with what he could and could not do and balance medication. The problem Sheryl found was a lack of information from doctors, because he was technically an adult.
When the epilepsy medication he was on made him feel worse, Alex began educating himself on medication and even compassionate care.
"Our primary care physician cautioned us that he was at risk for using, finding street drugs and using," Sheryl said. "Kids facing those kinds of things, our physician said, will often turn to street drugs to make themselves feel better and/or less frustrated."
She frequently had her son drug tested. Tests continued to ring in negative.
In the summer of 2017, Alex had been visiting for dinner and spending more and more time with his mom. They again began to hope and feel that he was, perhaps, making a return to a good place.
On August 9, 2017 Sheryl and Todd left Jacksonville to take their daughter to school for the first time. They did not hear from Alex on the 10th or 11th. In Atlanta visiting friends on the 12th, Sheryl remembers feeling very uncomfortable.
"I called Todd's sister, who lived nearby, and asked her to please run by and check on him," Sheryl recalled. "She was the one who found him."
In his bed and pajamas, Alex was not alive. Autopsy reports revealed synthetic fentanyl in his system. The remaining pills sat on the night table next to his bed. According to Sheryl, he had likely bought the drugs off the street in an attempt to feel better.
"For a long time, I felt like I needed to know if what happened was the result of suicide or an attempt to feel better," Sheryl said. "At the end of the day, though, I reconciled that it didn't matter. Both are a desperate attempt to feel better when something hasn't gone right."
In an effort to capture the Alex they knew and loved, the family pulled out countless pictures of Alex.
While it was difficult to take their eyes off each and every picture of Alex, one stood out.
It was a photo of a 5-year-old Alex with a dragonfly on his nose.
Sheryl eventually got a small tattoo with his initials inside a dragonfly on her inner left wrist so she can hold it over her heart.
"I decided it wasn't going to be something to make me sad, but instead, would be something that allowed me to carry him with me," she said.
Ensuing discussions centered around a key question; what does one do when they lose a child?
"It makes no sense in the universe, so what is one to do," Sheryl said. "We did not know. We thought about how we could honor his life and not let a disease or decision he made define what his value or character was."
In the year after Alex passed, Sheryl recalls an extraordinarily large number of dragonfly sightings. On one occasion a short time after his passing, Sheryl and Todd came outside to hundreds of dragonflies on the exterior of their screened in porch. It had never happened before and has not since.
"On the one-year anniversary of his death, I asked to go to his grave site by myself," Sheryl recalled. "I was trying to get stories and feelings out, so I went to talk to him and journal my thoughts, feelings and perspective of what had happened to him. While I was writing that afternoon, a dragonfly came and landed on his flowers.
According to Sheryl, the dragonfly simply sat stop a flower the entire time she was there.
"For me, I think I was looking for permission to start talking about what his condition was," Sheryl said. "I guess I was asking for permission because he was so embarrassed by it. I didn't want it to be something that tainted his memory, but something that could help de-stigmatize mental illness. That dragonfly that landed that day was him telling me 'You've got to do it, mom. You've got to tell the story'."
Sheryl came home from the grave site that day and asked Todd to read what she had written.
"I was determined to publish it, or at least put it on social media for all the world to see," Sheryl said. "I did put my journal out there and the reaction was just unbelievable."
In the fall of 2017. Sheryl and Todd created "Hearts 4 Minds," an organization designed to eradicate the stigmas associated with mental illness and actually change the way society as a whole looks at it. By becoming a valued resource on mental health, "Hearts 4 Minds" has made it its mission to improve care for the mentally ill by way of connecting those in need to providers, as well as providing information and financial assistance to those who may be in need of it.
That picture of Alex with the dragonfly sitting peacefully on the tip of his nose came to serve as the image associated with her Foundation.
"There were a lot of things in the healthcare ecosystem at the time that kept us from getting information on how to get Alex access to providers, despite the fact that we had insurance," said Sheryl. "What Hearts 4 Minds does primarily is spend a lot of time educating the community and working within the community to provide information to anyone about early symptoms of mental illness."
Just six months after the August 2017 launch of Hearts 4 Minds, in February of 2018, the Parkland shootings occurred, which was followed by the Las Vegas shootings.
"What started to happen in the news and media was this swirl over people suffering from mental illnesses," Sheryl recalled. "It was all being tethered to violence and fear. I remember asking if we were supposed to just take all these bad events that we will never understand and rationalize them as related to mental illness, which many could be. But, are we then to identify everyone with a mental illness and make everyone afraid of them?"
Alex was many things to many people, but one thing he was to no-one was someone to fear.
"That wasn't Alex," Sheryl said. "We cannot take isolated moments in time that we're trying to find a way to explain and cast a net across a whole category of humans. We needed to start talking about it. When it's a cancer diagnosis, it is talked about and shared with family and friends because they want support, information or connections. With mental illness, we don't do it that way. Instead, we create this stigma around it."
August will mark the 5-year anniversary of the Foundation. The primary focus of its creation was to always unapologetically talk about mental illness.
Sheryl learned from some of Alex's friends that, because they were technically adults, he had felt it to be out of place to ask for help. Sheryl found that to be everything from misinformed to frustrating to, ultimately, heartbreaking.
"Asking for help when you need help has nothing to do with being an adult," Sheryl said. "So, what started the Foundation was the effort to change the messaging about the stigmatization of mental illness. We've continued doing that."
While Sheryl understands that not everyone likes to have the conversation initially, her determination comes with no apologies.
"You've got to start somewhere," she said. "I am sorry if it makes some people uncomfortable, but even if they remember just a fraction of what we're trying to say, maybe it will help change someone's mind. There is a slow war of attrition that has to happen to normalize the conversation."
Interestingly, part of what makes Todd and Sheryl so compatible were, at least initially, the different mindsets with regards to levels of success.
"Todd said we can't just talk about stuff, because that's just admiring the problem," Sheryl said. "He suggested confronting all the challenges on a tangible basis. So, we take the fundamental de-stigmatization piece and then talk about how uneducated we were about his health, journey, treatment plan and side effects that were all hidden behind this notion that he was an adult."
To use comparison to break the matter down simply, Sheryl considers her mother's and husband's plight.
"My mom is a two-time beast cancer survivor," Sheryl said. "My mom is an adult, first diagnosed in her 60s. Not once did someone tell us that she's an adult and had to suck it up on her own. Todd has had two knee replacements. Every time he has a surgery, the doctor comes out with his list of things we need to look for and when to call him."
As it pertained to mental illness, they put together a power point presentation and got a meeting with Baptist Behavioral Health.
"I told them our story about Alex and we crafted a program after the nurse navigator program they had," she said. "We argued that there is no way any young adult can go through a health crisis without family support. We've got to change how we wrap the family into the treatment. They agreed."
That meeting was in January of 2019. The first dragon fly care coordinator was hired in March of 2020. They've since worked with Baptist to raise more than $1.5 million to fund positions for life. They received a very generous match from the Jim Moran Foundation and are now working to set up a second full-time young adult dragon fly coordinator.
"The role wraps the patient and family in the care system, so they help coordinate treatment, make weekly phone calls to the patient alone, as well as weekly phone calls to the family support system to make sure everyone is on the same page with regard to treatment. If they need treatment outside of Baptist, the designated Care Coordinator will even help produce care from other providers outside the Baptist system if it's appropriate for the patient."
As of last December, more than 1,300 patients and families have been helped by the Care Coordinator. The reduction and attrition rate, along with the successful and positive treatment outcomes that have resulted, are nothing short of extraordinary.
"When I hear Sheryl tell this story, I think back to different times along the way," Todd said. "I think the biggest frustration we had when we were trying to help Alex navigate through this, with all the people we knew, and with all of the resources we had, we literally couldn't figure out how to help him. It was incredibly frustrating. There was no quarterback, so to speak. There was no-one in charge of the whole plan."
Todd is quick to admit that Alex wasn't the only one in need of help. Todd and Sheryl were also desperately in need.
"Trying to work with someone who is suffering from a mental health challenge is incredibly difficult," said Todd, who's sister, Erin, took her own life years ago. "For years, we tried to figure out how to help my sister. We just couldn't figure it out. It destroys families. It destroys friendships and you get frustrated with the person needing the help. With a broken arm, you can see and understand exactly what needs to be done. It's not that way with mental illness. A person can look completely normal, so trying to figure out how to help them can be an incredible challenge."
The concept of the dragonfly care coordinator was to help the individual and family coordinate the path and to interact with the family and support system.
"The success rate is a lot higher when you have that kind of intervention," Todd said. "Unfortunately, that's one small system in an incredibly large and growing ecosystem of mental illness."
With regard to what's next based on that hard truth, Todd and Sheryl remain steadfast in their efforts to raise awareness.
"There is more willingness to talk about it today, because people are realizing how many people are dealing with mental illness," said Todd. "But, it's still a tough topic. Some of the things we've tried to do to normalize those conversations or break down the stigmas are to use visual identity tools."
By this, Todd explained that people immediately tie pink ribbons to cancer. Their hope is that the dragonfly symbol can one day – sooner than later – trigger in peoples' minds that this is something they can talk about.
"In communities all around town, there are beautiful art murals, complete with a QR code that people can snap a picture of and be led to our website with a host of resources to help them," Sheryl said. "We've found that people just aren't always willing to directly ask for help. People tend to want to educate themselves a bit first, before asking for help. So, we believe the murals do let people know there are resources out there and easy ways to find them.
Murals, all of which are produced by local artists, can be seen in such places as on the Jumbo Shrimp baseball stadium on Duval Street, in the Avondale shopping center, River City Science Academy on Beach Blvd and two at the River City Science Academy on San Pablo.
Recently another mural was unveiled at Inspire to Rise, an organization featured in this very publication last year. A double mural is in the works for Springfield and further out on the Northside. The goal is to feature them in as many different districts as possible, all with QR codes.
They also recently received permission to place a mural on the Bank of America building in San Marco, facing the Square.
In addition to the QR codes, all murals factor in the Hearts 4 Minds logo of a dragonfly.
Each time a mural goes up, an unveiling event helps reinforce the notion that when people in the communities see the murals, the visual imagery should foster conversation and, ideally, lead to ways to affect change.
"In the litany of things we are told to do when we have signs or symptoms of something, mental health is not in that health literacy book," Sheryl said. "We try to work to change that. If we aren't ready globally on a medical provider level, then someone has got to do it. More so than anything, the reason for that is to facilitate early identification. When we talk about early identification in things like cancer, it is so inherently understandable to all of us. Stage 1 is much better than stage 4."
According to Sheryl, there is an 8–10-year delay from the onset of mental health symptoms to getting treatment. Mental health is a crisis, she stresses, because it's at crisis level.
"We're treating nearly all mental health issues at stage 4," Sheryl said. "Not only is it pressure on the system, but we're lowering the likelihood that it can be treated effectively. Early identification is everything."
Sheryl and her team are working to build a more agile and interactive platform for people to connect to for resources. This way, people are able to use these QR codes from the murals to link to the site, where they can put in questions and get a more targeted search to find resources.
Not only is Sheryl encouraged by peoples' response, but she has also learned that everyone has a story.
"There was a time when those stories got emotionally difficult for us, because our feelings were still raw and people knew we were a safe place to come for questions or conversations," said Sheryl. "But, what we're doing for Alex changed from this weight of grief that we've carried around to this pillar of strength. I feel compelled to do this, if for no other reason than because I believe that no-one should lose a loved one simply because they don't have information or know where to go. So, people have been very receptive. We're trying to grow through help with grants and donations."
"We have to keep that perspective, because it can get frustrating," said Todd. "It's such a gigantic problem and it has no easy solutions. It requires perspective sometimes. Even if we can help just one person, we're all better off for that."
"Whether it's one person or one family at a time, people are all in," Sheryl said. "I don't know if we would have been this vocal as advocates for mental health literacy, de-stigmatization and access to resources without having lost Erin and Alex. But, we are, and this is where we are."
Sheryl and Todd are driven every day by taking this on as not only a way to honor them, but to also affect change in the community."
"In a lot of ways, losing Alex and then deciding we were going to go down this path with mental illness forced Todd to bring back up a lot of things he went through with his sister that, at the time when we were growing up in the 80s, wasn't up for discussion," Sheryl said. "I think we've really helped each other grow a little bit."
"I do look back with a great deal of regret because of some of the conversations I had with my sister over the years," Todd said. "Had I known then what I know now, those conversations would've been very different. Hopefully, someone in the future will have a conversation with their sibling or child or partner or friend and it's a different conversation that they may have had if it had not been for the tools to result in a better outcome. That's my hope."
"Consider how far we've come. In just five years, we have over 25,000 pins in five different countries," Sheryl said. "We have touched over 250,000 people on the website. We get so many personal notes from people telling us how we have, in fact, helped. Those are the things that make me say 'I'm not going to stop'. I wish I had had a 'Me' when we were going through it with Alex. If we have to be the 'Me' for everybody to help be a part of the solution, then that's what we are going to do."
"We take small victories as victories," Todd explained. "That hasn't historically been my nature. If there was a problem, I would get in there and fix the problem. But, we cannot fix this problem in one day, one month or one year. That's been a lesson for me."
Even though it may sometimes feel as slow to come in, Sheryl and Todd are surely making progress. They're good with small victories today, grounded in the belief that someday, their victories will get bigger and lives will be better for it.
"As a couple, people are going to remember us as a couple that exhibited love for each other," said Todd. "Our friends tell us all the time they can just see it in the connection we have to one another. I also hope we're remembered for doing things to try and help people."
"I have an image of us as an older couple that still wants to hold hands as we walk down the beach," Sheryl said. "I have him as my 'person' always there for my best self, worst self, sickest self. Todd is my rock."
"We have been very fortunate in our lives," Todd said. "We have a spectacularly successful marriage, careers, children and friends. When I think about that, I wonder what I can do to help other people. I think the Foundation and being an advocate for something like this can give others something to look back on and think 'Gosh, when I had a need, that person was there for us'. It may not be us. It may be someone who we spoke to that is there for them."
"Our mantra is 'we don't have to be the solution, we just need to be part of the solution," Sheryl said. "I know where my place is, I know where I can affect change and I just want to have a seat at the table. I have a perspective and passion and energy."
And, five years later, here they are, with Hearts 4 Minds gaining momentum every day.
"I'd like to be remembered in part as a reminder that no-one's path is a straight line, and that regardless of where you are at any moment in time, we all have the strength and courage to change where our path seems to be going," Sheryl said. "That is what we're trying to do. That is Alex's legacy."
While everything Sheryl, Todd and their kids have gone through has been both emotionally and physically challenging, their past serves not only as a reminder of where they've been, but also how far they've come, as well as how much they've grown, adapted and learned about themselves…much like everything represented by a dragonfly.
For more information about Hearts 4 Minds, please visit them online at hearts4minds.org