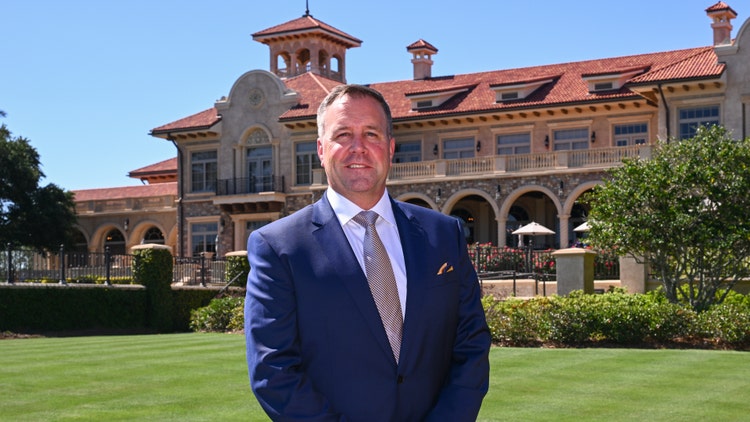 Lee Smith named Executive Director of THE PLAYERS Championship
Jared Rice to lead business development for PGA TOUR's Championship Management division
PONTE VEDRA BEACH, Florida – The PGA TOUR announced today that Lee Smith has been named Executive Director of THE PLAYERS Championship and replaces Jared Rice, who has taken a new role leading business development for the TOUR's Championship Management portfolio of events.
Smith comes to THE PLAYERS Championship after spending the last five years as General Manager at Liberty National Golf Club in Jersey City, New Jersey, where he was instrumental in helping the PGA TOUR contest THE NORTHERN TRUST in 2019 and 2021. While overseeing an onsite staff of nearly 150 team members at the club, he secured the LPGA Tour's Mizuho Americas Open, which will debut at Liberty National in June. Since 2008, Smith has been a key member of the TPC Network, serving as Head Golf Professional at TPC Sugarloaf outside Atlanta; General Manager of TPC Summerlin in Las Vegas; and Regional Director of Operations for TPC Network, a role he held concurrently with his position at Liberty National. He has been a Class A member of the PGA of America for more than 20 years.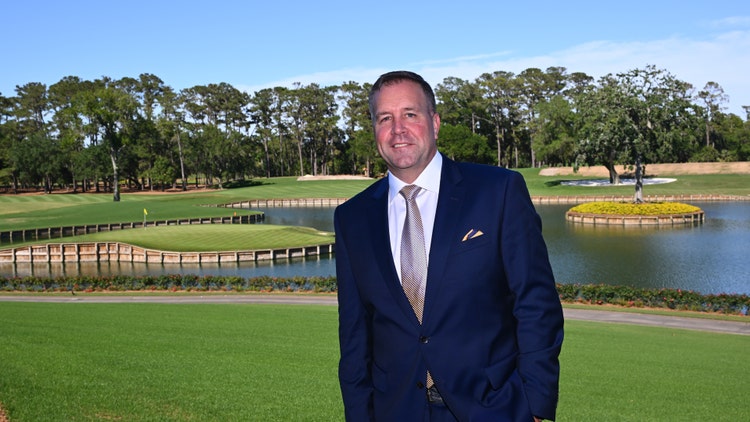 PONTE VEDRA BEACH, FL: Lee Smith is named Executive Director of THE PLAYERS at TPC Sawgrass, on April 18, 2023 in Ponte Vedra Beach, FL. (Photo by Chris Condon/PGA TOUR)
"My time with the TPC Network and Liberty National Golf Club has been a wonderful chapter of my career, and I cannot thank those teams enough for their unwavering support of this opportunity," said Smith. "I'm excited to transition to Ponte Vedra Beach to help build on the tremendous momentum THE PLAYERS Championship has established in recent years. We will continue to elevate the experience for our players, partners and fans, while ensuring the Northeast Florida community benefits immensely from those efforts."
Originally from Illinois, Smith received a B.S. degree in Sport Management from Southeast Missouri State University (where he was a four-year letter winner on the men's golf team) before later attending the Sandra Day O'Connor College of Law at Arizona State University, where he earned a Masters in Sports Law & Business. He will relocate to Florida from New Jersey in the coming months.
"We are delighted for Lee to transition into his new role as Executive Director of THE PLAYERS Championship, where he will be a tremendous leader for our tournament team as well as the Northeast Florida community," said Matt Rapp, Senior Vice President of Championship Management. "His vast years of experience leading TPC properties through championship events, while initiating future growth opportunities, made him a perfect selection for this vital role at the PGA TOUR."
Rice, who has served as Executive Director of THE PLAYERS and Senior Vice President, Tournament Revenue for Championship Management since November of 2016, will focus exclusively on the latter in his new role as Senior Vice President, Sales & Market Development for Championship Management. That portfolio of events currently includes the Sentry Tournament of Champions, THE PLAYERS Championship, FedEx St. Jude Championship, TOUR Championship and the Presidents Cup.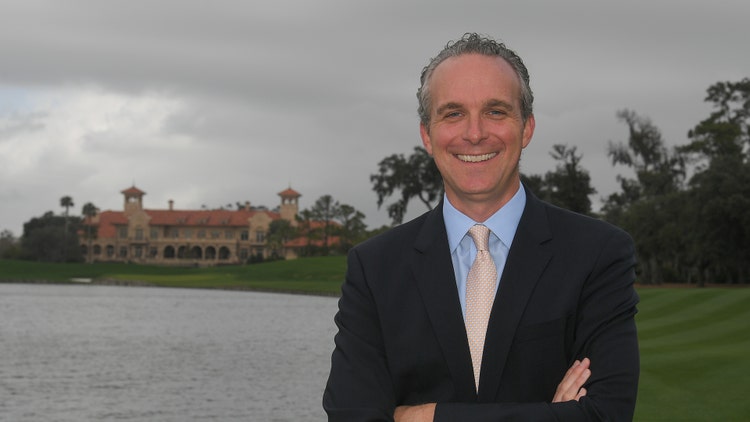 PONTE VEDRA BEACH, FL: Portrait of Jared Rice taken at TPC Sawgrass in Ponte Vedra Beach, Florida. (Photo by Ben Jared/PGA TOUR)
"Jared's tenure leading THE PLAYERS has allowed the PGA TOUR's premier championship to grow into one of the elite global events in sports. Under his leadership, THE PLAYERS produced a first-class experience for our players and fans, and we're looking forward to his next chapter in growing the Championship Management part of our business," said Rapp.
Under his guidance, Rice orchestrated the tournament transition from May back to March in 2019; guided THE PLAYERS through the 2020 cancellation due to Covid-19 and the PGA TOUR's first event to host fans at scale in 2021; doubled the number of national partners; and furthered the event's long-standing charitable impact, including a $2 million gift last fall to fund the complete redesign and expansion of the Nemours Children's Center for Cancer and Blood Disorders in Jacksonville.
"It is a bittersweet moment for me, as it has been an honor to lead THE PLAYERS Championship in our efforts to give this community and our players an event they can feel pride and ownership in," said Rice. "I'm excited to focus my efforts on bringing new partners to our Championship Management events and building premium fan experiences in what are without doubt the premier tournaments on the PGA TOUR."
THE PLAYERS Championship is set to return to TPC Sawgrass, March 12-17, 2024, as the strongest field in golf competes for the richest purse on the PGA TOUR.
For more information on THE PLAYERS Championship, please visit THEPLAYERS.com. Fans are encouraged to follow THE PLAYERS on Facebook, Twitter and Instagram for tournament updates.