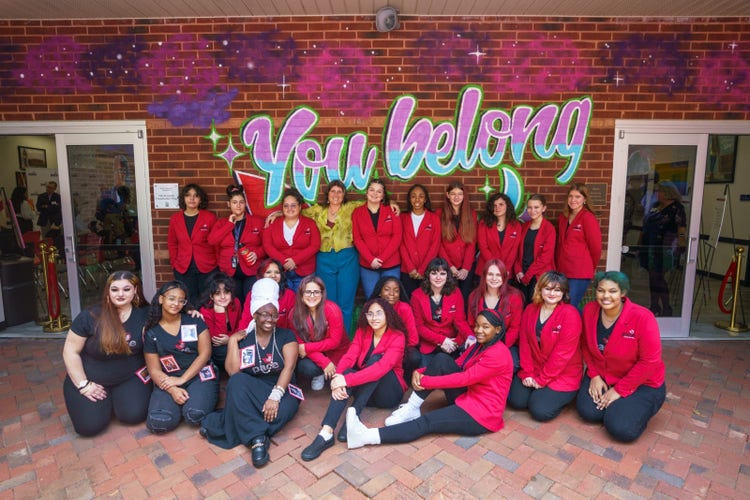 CHIP IN FOR CHARITY - Overview
When does the program run?
Monday, Nov. 13, 2023 – Registration opens for charities
Thursday, Nov. 30, 2023 – Ticket sales begin
Monday, Feb. 5, 2024 – Final day for charities to register
Monday, Feb. 26, 2024 (or while supplies last) – Chip in For Charity program concludes
How do I sign my organization up?
Go to THEPLAYERS.com/chip-in and click on "Registration" and fill out the forms. If you are approved to participate, you will receive an email confirmation along with program information and materials. You will also be assigned a promotional code for your organization.
What is the purpose of the promotional code?
You will receive your code via email after registering for the program. When your supporters purchase tickets to THE PLAYERS, they will enter your organization's code and your organization will receive credit for the ticket purchase.
Can each group or team within our organization get its own code?
Yes. If you would like to track the sales generated by each individual group, you can list the groups individually when you register. Then, we will assign each group its own unique code. Customized codes are not available.
Is there a minimum number of tickets that need to be purchased?
There is no minimum number of tickets required for participation.
What kind of ticket will we be promoting?
The tickets available are Stadium Passes, a grounds ticket granting general grounds access and entry to open-to-the-public spaces for Thursday, March 9, through Sunday, March 12). Purchasers must select the day (Thursday - Sunday) they would like to attend THE PLAYERS at the time of purchase.
What are the ticket prices?
Thursday, March 14 - $85
Friday, March 15 - $95
Saturday, March 16 - $95
Sunday, March 17 - $90
How many tickets may a fan purchase through Chip In For Charity?
Each guest will be allowed to purchase up to eight (8) Stadium Passes per day, per account, while supplies last. The program will close when all available tickets have been purchased.
How do we sell tickets?
Tickets must be purchased online via Ticketmaster utilizing your organization's promotional code. All online orders must be paid by credit card payment at the time of purchase. There are no invoices issued and no partial payments accepted. MasterCard, VISA, Discover and American Express are all accepted. Sales tax and a handling fee will be added to the transaction at the time of the online purchase.
How are online tickets purchased and fulfilled?
Tickets can be purchased online via Ticketmaster. Once on Ticketmaster, supporters will need to enter your unique promotional code when completing the purchase for your organization to benefit from the purchase.
How will you track the online ticket purchases?
Purchased tickets will be tracked by THE PLAYERS ticket office and sales totals for all organizations will be posted on the Leaderboard page of the Chip In For Charity website.
When can I start promoting tickets and when is the purchasing deadline?
Organizations can start promoting tickets upon application review and approval. Individuals can start purchasing tickets in your organization's name on Thursday, Nov. 30, and the program runs through Monday, Feb. 26 or while supplies last.
There are social media graphics included on the marketing material page for you to post on your platforms (don't forget to edit the graphic to include your unique ticket code!).
Can I promote the Chip In For Charity program on my organization's website?
Yes, organizations are encouraged to promote the program on website and social channels.
Can you also purchase a parking pass online when purchasing Chip In tickets?
Yes. However, parking passes are not included in any ticket purchases. Parking purchases are separate transactions from ticket purchases. Visit THEPLAYERS.com/Parking for more information. Parking passes ARE required all week, Tuesday, March 12, through Sunday, March 17.
What is the Youth Ticket Policy at THE PLAYERS Championship?
Up to two (2) youth ages 15 and under are admitted free of charge with a ticketed adult all week long, Tuesday through Sunday. All youth ages six and older must have a ticket in order to access hospitality venues.
When should I expect to receive my check for the money my organization earned?
Organizations will receive a check for the amount raised approximately 90 days after the completion of the tournament.